Exhibitions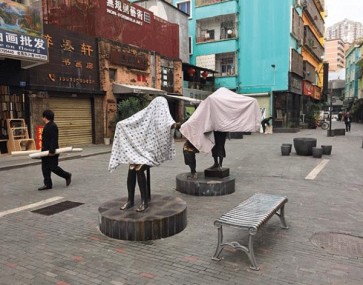 Christian Jankowski. Where do we go from here?
Christian Jankowski
Galleria Enrico Astuni Bologna
from 25.05.2019 to 28.09.2019
Curated by: Lorenzo Bruni
Press release: PDF
---
Galleria Enrico Astuni is pleased to present Where do we go from here?, a solo exhibition by Christian Jankowski, curated by Lorenzo Bruni.
Talk with the Artist, Saturday 25 May 2019, 5 pm at MAMbo – Museo d'Arte Moderna di Bologna, Via Don Minzoni 14 | I – 40121 Bologna.
Opening, Saturday 25 May 2019, 7 pm
Alongside works in a variety of media – including painting, photography, film and installation – a new piece, specially conceived for this exhibition, comes to life through its activation by visitors. In Where do we go from here?, Jankowski responds to the pressures of the information age, where time and attention are at a premium. With the spread of mass media and social networks, where anyone can be the protagonist of their story – or air their dirty laundry in public – boundaries between private and public are increasingly blurred. Jankowski draws on a long-held interest in the pact between actor and spectator, performer and viewer, to propose a new perspective on public art, with implications for the concept of community and the role of the institution.
Lavare i panni sporchi in galleria. INTERVISTA A CHRISTIAN JANKOWSKI di Valentina Tanni | Artribune
Christian Jankowski. Citare con ironia, di Roberto Vidali | Juliet193 – giu/sett 2019
Christian Jankowski. Arte come relazione imprevedibile, Juliet Art Magazine, di Emanuela Zanon |  Juliet on line, 19.06 2019