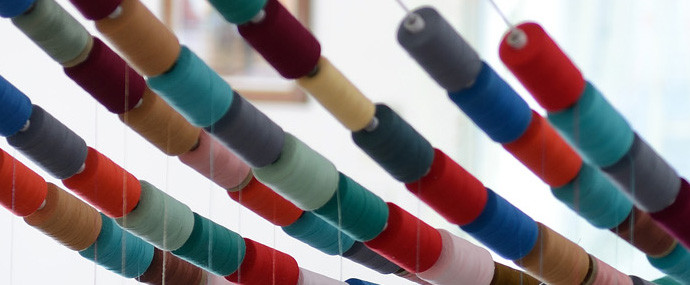 David Medalla
Bio
DAVID MEDALLA
Born 1938 in Manila, Philippines, where he died in 2020. Lived amongst Berlin, New York and London.
David Medalla was a pioneer of the Kinetic Art, Land Art, participatory art and live art. Medalla was a citizen of the world, always traveling all over the globe and therefore always in contact with different people and cultures. This approach was deeply reflected in his work.
At the age of 12 Medalla was admitted as a special student at Colombia University in New York upon the recommendation of American poet Mark van Doren. Medalla's tutor at Colombia was Professor Moses Hadas under whom he studied ancient Greek drama. Medalla also attended the lectures on modern drama by Eric Bentley, modern literature by Lionel Trilling, modern philosophy by John Randall and the poetry workshop by Leonie Adams. In New York City David met the American actor James Dean and the Filipino poet José Garcia Villa, who encouraged Medalla's early interest in painting. Thanks to his brilliant educational path, Medalla will be recognised by the international cultural community firstly as a poet, then as a visual artist.
When he returned to Manila in the late fifties, he met the Catalan poet Jaime Gil de Biedma and the painter Fernando Zobel de Ayala, who became the earliest patrons of Medalla's art.
In Paris in 1960, the French philosopher Gaston Bachelard introduced David's first performance in France at the Academy of Raymond Duncan, brother of the great American dancer Isadora Duncan. Years later in Paris, the French poet Louis Aragon (co-founder of Surrealism with André Breton) introduced another performance by Medalla and hailed him as a genius. Marcel Duchamp honoured him with a "medallic" object.
In 1964 he moved to London where he co-founded the Signals Gallery through which he presented the international Kinetic Art. Here, until 1966 Medalla edited "Signals", the news bulletin. In 1967 he initiated the "Exploding Galaxy", a space where, thanks to the international confluence of artists, musician, poets, dancers, represented a significant creative force in a period of social upheaval and cultural revolutions as the mid-Sixties. From 1974 – 1977 he was chairman of "Artists for Democracy" and director of the Fitzrovia Cultural Centre in London. In 1992 in New York he founded, with Adam Nankervis as vice-president, the "Mondrian Fan Club", a homage to Piet Mondrian (who was deeply inspired by the city of New York) through actions and performances connected to his biography and his artistic heritage.
In 1998 he founded the London Biennale. According to the artist: <>.
David Medalla and Mondrian Fan Club were among the invited artists at the 57. Art Biennale of Venice, Viva Arte Viva, curated by Christine Macel (2017)
Among his most recent solo exhibitions are David Medalla: Parables of Friendship, Museion, Bolzano – Bonner Kunstverein, Bonn (2022) in collaboration with David Medalla Archive, Berlin; Locus Solus. Omaggio ad Arthur Rimbaud, a cura di Lorenzo Bruni, Galleria Enrico Astuni, Bologna; Light To Night | A Stitch In Time, National Gallery Singapore, Singapore; I am an enigma, even to myself, Venus Over Manhattan, New York (2016); The archive project, Another Vacant Space, Berlin (2016); David Medalla Independent Projects, Venus Over Manhattan, New York (2014); A Stitch in Time, Another vacant space, Berlin (2013); Tuloy Po Kayo, Welcome!, Ateneo de Manila University, Quezon City (2012). David Medalla's work has been shown in numerous exhibitions in many parts of the world.
Among his most recent group exhibitions are Forecast Form: Art in the Caribbean Diaspora, 1990s–Today, travelling exhibition, Museum of Contemporary Art Chicago MCA Chicago (2022-2023); Institute of Contemporary Art, Boston, (2023-2024); Museum of Contemporary Art San Diego (2024); Lo que pesa una cabeza, TEA Tenerife Espacio de Las Artes (2023); The Point of Sculpture, Fundació Joan Miró, Barcellona (2022); Spectrosynthesis II – Exposure of Tolerance: LGBTQ in Southeast Asia, Bangkok Art and Culture Centre (BACC), Bangkok, Thailand; Come una falena alla fiamma (Like a Moth to a Flame), curated by Tom Eccles, Mark Rappolt e Liam Gillick, Officine Grandi Riparazioni, Turin; Fondazione Sandretto Re Rebaudengo, Turin (2017); If on a Trondheim's night a traveler…, works from Collezione Sandretto Re Rebaudengo, curated by Stefano Collicelli Cagol, Trondheim Kunstmuseum, Norway (2017); Floating Worlds, curated by Emma Lavigne, 14° Biennale di Lione, La Sucrière; Lyon Museum of Contemporary Art; Le dôme, Lione (2017); Viva Arte Viva, 57. Art Biennale, Venice, Arsenale and Giardini (2017); Hepworth Prize for Contemporary British Sculpture, The Hepworth Wakefield, Yorkshire (2016); Tate collection, Tate Modern Switch House opening (2016); 66|16, Galleria Enrico Astuni, Bologna (2016); The 8th Asia Pacific Triennial of Contemporary Art (APT8), Queensland (2015); Unidades y Continuidades, kurimanzutto, Mexico City (2015). In the past, Medalla's work has been shown in influential exhibitions as Weiss auf Weiss (1966) and Live in Your Head: When Attitudes Become Form (1969), both curated by Harald Szeemann, Kunsthalle, Berna; Documenta 5, still curated by Szeemann, Kassel (1972); Perfotijd curated by Wink van Kempen, Theatre de Lantaren, Rotterdam (1984); Travels II curated by Chris Dercon, Clocktower Gallery, New York (1989); The Other Story curated by Rasheed Araeen, Hayward Gallery, London (1989); Art Lifts Berlin curated by Friedrich Meschede, DAAD Galerie, Berlin (1998); Flux attitudes, New Museum of Contemporary Art, New York (1992); L'Informe curated by Yves-Alain Bois and Rosalind Krauss, Centre Pompidou, Paris (1996); Live/Life curated by Hans-Ulrich Obrist, Musée d'art Moderne de la Ville de Paris (1996); A Quality of Light, Tate St.Ives, Cornovaglia; Out of Actions, Los Angeles Museum of Contemporary Art (1998); Transforming the Crown, Haarlem Studio Museum, New York (1998); 2nd Johannesburg Biennale, Sud Africa, (1998); Force Fields curated by Guy Brett, Hayward Gallery, London (2000); Micropolitquess curated by Paul Ardenne, Le Magasin, Grenoble (2000); Live in your Head, Whitechapel Gallery, London (2000); Century City, Tate Modern, London (2001).
David Medalla has been a lecturer at the Slade School of Art, University College London, St.Martins School of Art, Chelsea School of Art, Goldsmiths College of Art, the University of Southhampton and many other schools, universities and colleges all over the world.
Exhibitions
Publications
Gallery