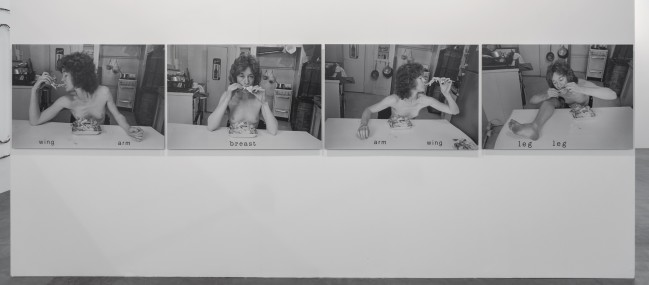 Suzanne Lacy
Bio
Suzanne Lacy
Born in 1945 in Wasco, California. Lives and works in Los Angeles.
As wrote Fabio Cavallucci as artistic director of Centro per l'Arte Contemporanea Luigi Pecci in Prato "Suzanne Lacy is an artist of fundamental importance for the development of art in the last few decades; In the first place, she has challenged the basic principle of the tradition of creative production, I.e. the monolithic figure of the artist. Since the 1970s, Lacy has preferred the model of the conductor, whose main aim is to activate a system of collaborations (…) her works are generally the result of multi-layered cooperative activity: with other artists, various institutions, associations or groups, with whom she shares the creation of the project. Suzanne Lacy began activating processes of active audience participation in the mid-1970s, developing the happening along the lines suggested by one of her teachers, Allan Kaprow. Suzanne Lacy's first works date early '70s when she was attending Judy Chicago's course at the University of Fresno, then at CalArts, seem to be in line with what was happening at that time in most female performances: abundant use of the body, often also of moods and organic fluids. Suzanne Lacy is a cardinal reference point in the development of contemporary art". 
Her main solo and group exhibitions include Suzanne Lacy. The Circle and the Square event, Brierfield Mills, UK (2017); Museo Pecci, Milan (2014); Tate Modern, London (2013); Liverpool Biennal, UK (2012); The Geffen Contemporary at MOCA, Los Angeles, CA (2011); Yerba Buena Center for the Arts, San Francisco, CA (2008).   
Exhibitions
Publications
Gallery