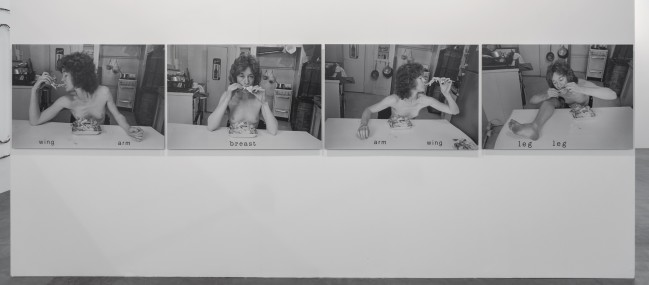 Suzanne Lacy
Biografia
Suzanne Lacy
Nata nel 1945 a Wasco, California.  Vive e lavora a Los Angeles.
Come scriveva Moira Roth nel suo articolo "A star is born: Performance Art in California", nella metà degli anni '70 nasceva una stella nell'ambito della performance art e Suzanne Lacy emergeva come una brillante esponente della nuova modalità della performance femminista. Susanne Lacy è un'artista d'importanza fondamentale per lo sviluppo dell'arte nelle ultime decadi, e la sua azione rivoluzionaria non è ancora stata riconosciuta in tutta la sua portata nella storia dell'arte contemporanea. Lacy ha cambiato il principio della tradizionale produzione creativa e dal 1970 ha preferito il modello del "conduttore" attivatore di un sistema di collaborazioni a quello dell' artista come solitario demiurgo che crea opere grazie alla sua intuizione superiore. Infatti, i suoi lavori sono in generale il risultato di una pratica artistica basata sulla collaborazione. Da allora Lacy sviluppa happening sulla linea di quelli di uno dei suoi maestri: Allan Kaprow.
Tra le mostre personali e collettive più recenti ricordiamo Suzanne Lacy. The Circle and the Square event, Brierfield Mills, UK (2017); Museo Pecci, Milano (2014); Tate Modern, Londra (2013); Liverpool Biennal, UK (2012); The Geffen Contemporary at MOCA, Los Angeles, CA (2011); Yerba Buena Center for the Arts, San Francisco, CA (2008).   
Mostre
Pubblicazioni
Gallery