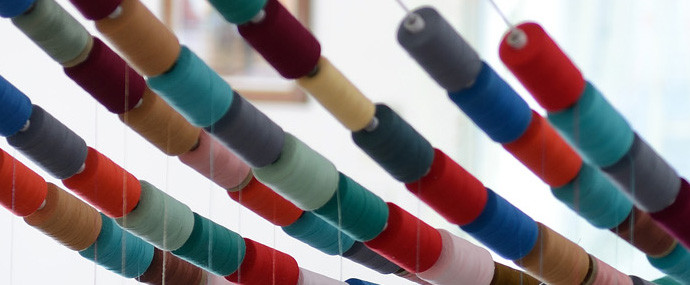 David Medalla
Biografia
DAVID MEDALLA
Nato nel 1938 a Manila, Filippine, dove è deceduto nel 2020. Ha vissuto tra New York, Londra e Berlino.
David Medalla è stato un pioniere dell'arte cinetica, della Land Art, dell'arte partecipativa e della live art. Medalla è stato un cittadino del mondo, in continuo viaggio e sempre a contatto con persone e culture diverse; questo si è riflesso profondamente sul suo lavoro.
All'età di 12 anni Medalla fu ammesso come studente speciale alla Columbia University di New York su raccomandazione del poeta americano Mark van Doren. Alla Colombia il tutor di Medalla è stato il professore di teatro greco antico Moses Hadas, inoltre, Medalla seguiva le lezioni di teatro moderno con Eric Bentley, letteratura moderna con Lionel Trilling, filosofia moderna con John Randall e il laboratorio di poesia di Leonie Adams. Conseguentemente il suo brillante percorso universitario, Medalla verrà riconosciuto nel mondo della cultura prima come poeta, poi come artista visivo.
A New York, il giovane David ha incontrato l'attore americano James Dean e il poeta filippino José Garcia Villa che ha incoraggiato il suo precoce interesse per la pittura. Alla fine degli anni Cinquanta è tornato a Manila. Lì, ha incontrato il poeta catalano Jaime Gil de Biedma e il pittore Fernando Zobel de Ayala, che è diventato il suo primo mecenate. Nel 1960 il filosofo francese Gaston Bachelard ha introdotto a Parigi la prima performance di Medalla in Francia, presso l'Accademia di Raymond Duncan, fratello della grande ballerina americana Isadora Duncan. Anni dopo, sempre a Parigi, il poeta francese Louis Aragon (co-fondatore del surrealismo insieme ad André Breton) ha portato un'altra performance di Medalla, definendo l'artista filippino un genio. Marcel Duchamp fece un per lui un oggetto "medallico".
Nel 1964 Medalla si è trasferito a Londra dove ha co-fondato la Signals Gallery nella quale veniva presentata l'arte cinetica internazionale. Qui, fino al 1966, curò le edizioni del notiziario "Signals". Nel 1967 ha avviato "Exploding Galaxy", uno spazio che, grazie alla confluenza internazionale di artisti, musicisti, poeti e danzatori, costituì una forza creativa significativa nel periodo di rivoluzioni sociali e culturali degli anni sessanta. Dal 1974 al 1977 è stato presidente di "Artists for Democracy" e direttore del Centro Culturale Fitzrovia di Londra.
Nel 1994 a New York, ha co-fondato con Adam Nankervis il "Mondrian Fan Club", un duo performativo che omaggia il grande Maestro olandese (che dalla città di New York ha tratto tanta ispirazione) attraverso azioni connesse con la sua biografia e la sua eredità artistica.
Nel 1998 ha fondato e diretto la London Biennale; secondo le parole dell'artista: <>.
David Medalla e Mondrian Fan Club sono stati tra gli artisti invitati alla 57. Esposizione Internazionale d'Arte della Biennale di Venezia, Viva Arte Viva, a cura di Christine Macel (2017)
Il lavoro di David Medalla è stato esposto in numerose mostre in molte parti del mondo, tra le personali più recenti ricordiamo David Medalla: Parables of Friendship, Museion, Bolzano – Bonner Kunstverei, Bonn (2022); Locus Solus. Omaggio ad Arthur Rimbaud, a cura di Lorenzo Bruni, Galleria Enrico Astuni, Bologna (2017); Light To Night | A Stitch In Time, National Gallery Singapore, Singapore; I am an enigma, even to my self. Venus Over Manhattan, New York (2016); The archive project, Another Vacant Space, Berlin, DE (2016); David Medalla Independent Projects, Venus Over Manhattan, New York City (2014); A Stitch in Time, Another vacant space, Berlino (2013); Tuloy Po Kayo, Welcome!, Ateneo de Manila University, Quezon City (2012).
Tra le collettive più recenti ricordiamo Forecast Form: Art in the Caribbean Diaspora, 1990s–Today, mostra itinerante presso Museum of Contemporary Art Chicago MCA Chicago (2022-2023); Institute of Contemporary Art, Boston, (2023-2024); Museum of Contemporary Art San Diego (2024); Lo que pesa una cabeza, TEA Tenerife Espacio de Las Artes (2023); The Point of Sculpture, Fundació Joan Miró, Barcellona (2022); Spectrosynthesis II – Exposure of Tolerance: LGBTQ in Southeast Asia, Bangkok Art and Culture Centre (BACC), Bangkok, Thailand; Come una falena alla fiamma (Like a Moth to a Flame), a cura di Tom Eccles, Mark Rappolt e Liam Gillick, Officine Grandi Riparazioni, Torino; Fondazione Sandretto Re Rebaudengo, Torino (2017); If on a Trondheim's night a traveler…, opere dalla Collezione Sandretto Re Rebaudengo, a cura di Stefano Collicelli Cagol, Trondheim Kunstmuseum, Norvegia (2017); Floating Worlds, a cura di Emma Lavigne, 14° Biennale di Lione, La Sucrière; Lyon Museum of Contemporary Art; Le dôme, Lione (2017); Viva Arte Viva, 57° Biennale Arte, Venezia, Giardini e Arsenale (2017); Hepworth Prize for Contemporary British Sculpture, The Hepworth Wakefield, Yorkshire (2016); Tate collection, Tate Modern Switch House opening (2016); 66|16, Galleria Enrico Astuni, Bologna (2016); The 8th Asia Pacific Triennial of Contemporary Art (APT8), Queensland, (2015); Unidades y Continuidades, kurimanzutto, Messico City, (2015). In passato il lavoro di Medalla è stato incluso in mostre che sono passate alla storia tra cui ricordiamo Weiss auf Weiss (1966) e Live in Your Head: When Attitudes Become Form (1969), entrambe curate da Harald Szeemann, Kunsthalle, Berna; Documenta 5, sempre curata da Szeemann, Kassel (1972); Perfotijd a cura di Wink van Kempen, Theatre de Lantaren, Rotterdam (1984); Travels II a cura di Chris Dercon, Clocktower Gallery, New York (1989); The Other Story a cura di Rasheed Araeen, Hayward Gallery, Londra (1989); Art Lifts Berlin a cura di Friedrich Meschede, DAAD Galerie, Berlino (1998); Flux attitudes, New Museum of Contemporary Art, New York (1992); L'Informe a cura di Yves-Alain Bois e Rosalind Krauss, Centre Pompidou, Parigi (1996); Live/Life a cura di Hans-Ulrich Obrist, Musée d'art Moderne de la Ville de Paris (1996); A Quality of Light, Tate St.Ives, Cornovaglia; Out of Actions, Los Angeles Museum of Contemporary Art (1998); Transforming the Crown, Haarlem Studio Museum, New York (1998); 2nd Johannesburg Biennale, Sud Africa (1998); Force Fields a cura di Guy Brett, Hayward Gallery, Londra (2000); Micropolitquess a cura di Paul Ardenne, Le Magasin, Grenoble (2000); Live in your Head, Whitechapel Gallery, Londra (2000); Century City, Tate Modern, Londra (2001).
David Medalla ha ricevuto numerosi premi e riconoscimenti per il suo lavoro, le sue opere fanno parte di prestigiose collezioni museali e private internazionali.
David Medalla è stato docente alla Slade School of Art, University College, Londra; St.Martins School of Art, Londra; Goldsmiths College of Art, Londra; University of Southhampton. Medalla ha anche insegnato alla University of Hawaii a Manva, Cooper Union in N.Y.; Universities di Amsterdam e Utrecht; the Ecole des Beaux Arts a Bruxelles; the Fundacion Tapies in Barcelona; La Sorbonne a Paris; La British School a Rome e molte altre scuole, università e colleges in tutto il mondo. Nel 1989 ha tenuto una serie di lezioni sulla "cultura globale" al MOMA, the Museum of Moderm Art of N.Y.
Mostre
Pubblicazioni
Gallery